In 1954 Ralph Jones opened the original shop selling the metal molded trim that was so popular in America's kitchens at that time. Countertops, kitchen tables, and backsplashes just weren't complete without the classic trim. But, times and trends changed, and so did Jones Metal Molding Company. To meet the needs of its customers, Jones added a line of kitchen and furniture hardware that is considered by its customers to be the most extensive in the industry.
Whether it's functional, decorative or accessorial hardware, Jones Metal Molding Company carries it. And, yes, we still carry that famous metal trim that launched us into business in 1954. We're one of the very few who still carries this difficult to find kitchen product.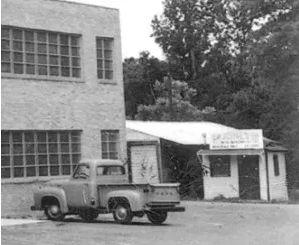 As kitchens have become the focal point of the home, people are transforming the look of their kitchens from purely functional to functional and decorative. In order to meet this demand, we carry a full inventory of kitchen and furniture hardware that complements all styles – from classical to whimsical – and tastes. We've been in business since 1954 for a reason. We meet the needs of our customers with quality products, fair prices, and responsive service. If you're not a customer, shouldn't you be?